ESA has announced a partnership with Euroconsult to empower entrepreneurship and the development of innovative space solutions. Euroconsult is joining an international network of ESA commercialisation partners that together with the ESA Business Incubation Centres (ESA BICs), the ESA Technology Brokers and the ESA Φ-labNET form a nurturing environment around ESA start-ups and scale-ups, providing for resources, knowledge and business opportunities. The collaboration will provide ESA supported companies with an exclusive preview of market intelligence and insights, as well as valuable networking opportunities, leveraging Euroconsult's extensive experience across the entire space sector.
The benefits for the start-ups
The partnership with Euroconsult is set to augment the ESA BIC benefits for both incubated companies and alumni, through a new collaboration that will offer access to industry leading market intelligence reports at a preferred rate. Furthermore, Euroconsult will also deliver a series of webinars, offering valuable insight into multiple segments across the global space value chain, beginning with a dedicated showcase of their much anticipated 2022 Space Economy report.
In addition, the collaboration will provide prominent space sector entrepreneurs with networking opportunities at all of Euroconsult's events, including the chance to rub shoulders with top level executives from major established space companies at Euroconsult's flagship annual conference, World Satellite Business Week in Paris.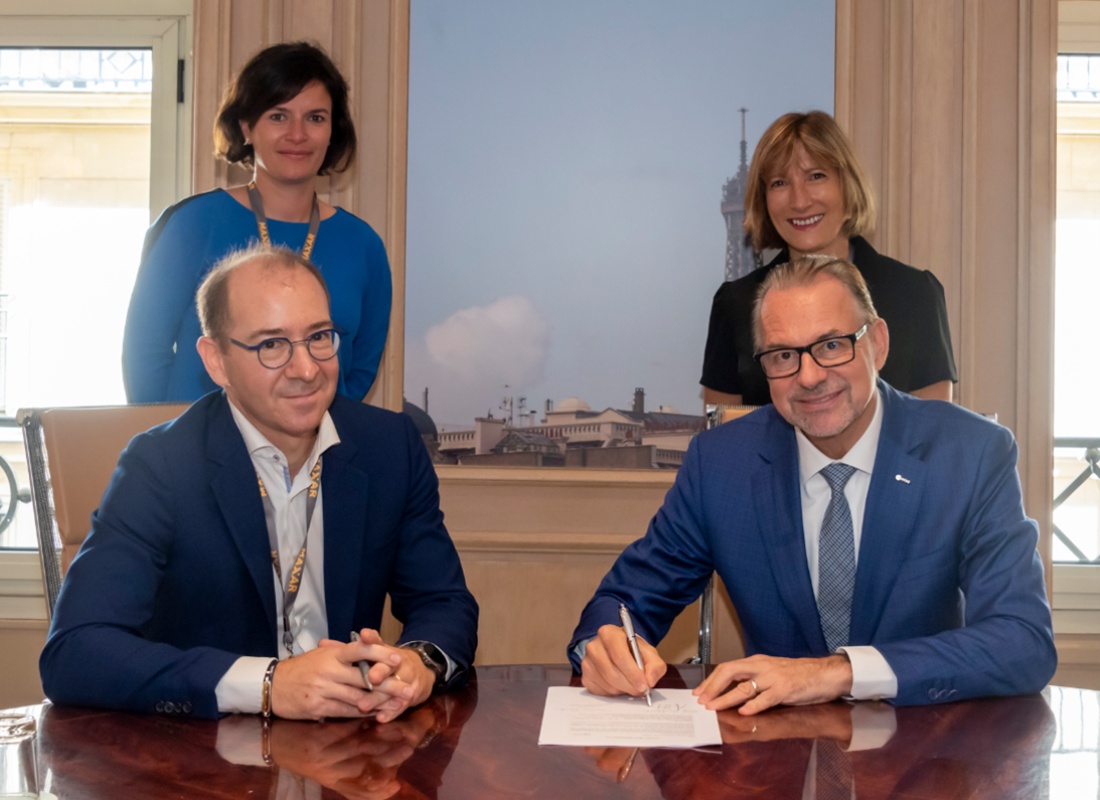 "This partnership between Euroconsult and our Business Incubation Centres emphasises the priority we give to space commercialisation and to the development of high-potential space start-ups," stated ESA Director General Josef Aschbacher. "Through this partnership, we will complement the technical and market intelligence support we already provide to our ESA BIC start-ups with additional intelligence and networking opportunities, further supporting them in their journey to scaling-up. This partnership is to be seen in the frame of our ScaleUp programme proposed to European Ministers for subscription in ESA's Ministerial Council recently in November."
"We are delighted to announce this exciting partnership and look forward to supporting the European Space Agency and leading space entrepreneurs of tomorrow," said Pacôme Révillon, Chief Executive Officer of Euroconsult. "Euroconsult's specialist brand of market intelligence, analysis and insight into the latest trends and opportunities will help to empower entrepreneurship and contribute to the development of innovative commercial space solutions for an industry that continues to go from strength to strength."
The ESA BIC Network
Launched in 2003, ESA Business Incubation Centres (ESA BICs) have grown to become the largest network of space incubators in Europe. More than 25 centres have been established to date in some 80 locations across all the ESA Member States - among which ESA BIC Turin in Italy - each hosting a selection of young, local companies working within the space sector value chain. Incubatees can remain on the programme for up to two years before graduating and benefit from funding, coaching, technical, business and intellectual property rights (IPR) advice, with more than 1200 companies making up the prestigious list of alumni and incubated companies to date.
The main objective of the ESA BIC programme is to support entrepreneurs with space-based business ideas, catalysing regional clusters of space related start-ups across Europe. Each ESA BIC is managed locally by organisations that connect the ESA BICs to private industry, academia, research bodies and investment communities within the homegrown space ecosystem, whilst ensuring links to the wider national and international business landscape.